"Instead of being sources of stress, my home and my office are places of comfort and energy"–Gretchen Rubin in her book Outer Order, Inner Calm: Declutter and Organize to Make More Room for Happiness
As Gretchen Rubin shows in her book Outer Order, Inner Calm, your surroundings can either be a source of stress or a source of peace. Think about it. How many times have you come home, seen all the dirty dishes in your sink, the laundry on the floor, and the food that spilled on the sofa and thought, "I really don't want to be here right now."
In this article, we provide 3 mental health benefits of having a clean home. The goal in having a clean home is to help you not only improve your surroundings, but for you to also feel better.
A Disorganized and Cluttered Home Can Take a Toll on Your Mental Health
If you were a child that grew up in a home where you cleaned the house so that other people wouldn't judge you, then you learned that cleaning is mainly about maintaining your image. This attitude then taught you that cleaning isn't really helpful or useful to you as an individual.
In this article, we want to help you shift from this learned perspective. We want to help you see that cleaning your home can also help you and your mental health. That's because as many researchers have found, a disorganized and cluttered house can take a toll on your mental health.
For example, in a research study conducted by a group of researchers, they found that people who describe their home as cluttered and unorganized, are more likely to be battling with feelings like depression and stress. So, what this study suggests is that there's a correlation between mood and cleanliness. If your house is dirty and unorganized, then you're more likely to be unhappy and stressed.
3 Mental Health Benefits of a Clean Home
Now that you have a basic understanding of mental health and a clean home, here are 3 benefits of a clean home. These benefits are rooted in research in the field of psychology.
1. Improve your mood by cleaning your home
By cleaning your home, you enhance your mood. In the study we mentioned before, depression and anxiety were often correlated with a disorganized and unclean home. Keep in mind that according to the Diagnostic and Statistical Manual of Mental Disorders (the DSM-5) depression is a type of mood disorder. What this means is that if you're stressed out or feeling depressed, then taking a look at your surroundings can help you identify potential stressors. A potential stressor, then, could be your unorganized and unclean house.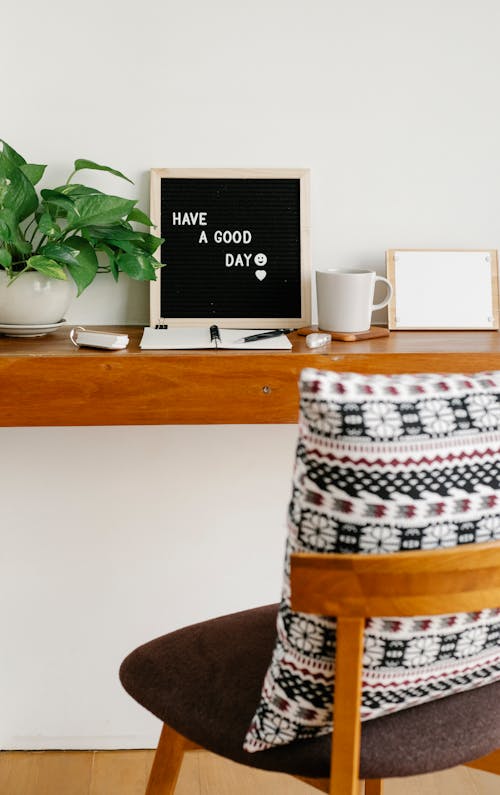 2. Create calmness and a sanctuary for yourself
A clean home is important because it helps you create a calm and tranquil space. In What Happened to You, a book about trauma and trauma research written by Dr. Bruce D. Perry and Oprah Winfrey, Oprah says, "[…] every environment has a tone. If you were to walk into any home as a stranger, not speaking the language, you could absolutely feel whether this is a place where people are loved. Just as you can sense when something's off. You may not know what it is, but something's off."
If your home isn't clean and organized, then you're not creating a safe sanctuary for yourself. Your home is instead a place that you don't want to be. So, set the right tone for yourself by cleaning your home.
3. Improve your physical health by cleaning your home
Physical and mental health go hand-in-hand. If your house is dirty and there's mold, grime, stains and debris everywhere, you'll not only feel stressed out and depressed, but you're also making it difficult to have good physical health. It's much easier for you to make homemade food or to relax if your space is organized and clean.
Let Spray Soft Help You With Cleaning Your Home If You're In Florida
People often use lack of time as an excuse for not maintaining their home. The reality though is that cleaning your home isn't just limited to washing your dishes and cleaning your sink, instead it also involves:
Window cleaning
Gutter cleaning
Rust removal
House washing
Roof cleaning
And so much more!
So, it's not just time that's an issue, but also lack of experience and knowledge of how to clean different areas of your home. At Spray Soft, we have extensive experience in cleaning. We focus on different areas of cleaning including soft wash and pressure washing. We also emphasize safety while cleaning.
If you're overwhelmed with cleaning, but want a cleaner home, then reach out to us at Spray Soft. We offer many services in the state of Florida. Keep your home clean and boost your mental health by utilizing our services!